The Best Orthodontist In The West Palm Beach, FL Area Shares The Importance Of Wearing A Mouth Guard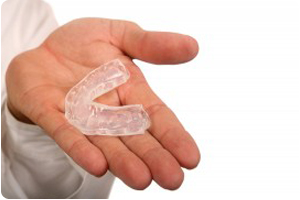 Mouth guards are essential in sports, whether you play backyard, recreational, or competitive sports in the West Palm Beach area. This becomes even more important if you're undergoing orthodontic treatment with a West Palm Beach, FL orthodontists and don't want to give up your athletic activities.
Why Are Mouth Guards Essential For Athletes?
During sports, the risk of concussive trauma increases and can have lasting effects on a person. Wearing a mouth guard can help prevent concussive trauma, or minimize its effects. However, this isn't the only reason why wearing a mouth guard is important.
Dental trauma in kids has tremendous implications for a family. The average cost for a crown is upwards of $1000 in the West Palm Beach, FL area! It's only logical to want to prevent the pain and suffering of your loved ones, not to mention the financial strain of restorative dentistry.
When you have braces, dental trauma can become much worse than it would normally be if you weren't wearing braces, although mouth guards are always recommended, especially if you play any kind of contact sport.
If you opt out of wearing a mouth guard, a single accident could put you in need for emergency oral care. Dr. Petrover, a top rated orthodontist in West Palm Beach, FL wants you to Imagine wearing braces and having someone run into you, accidentally make contact with your mouth via an elbow or knee, or any other number of accidents that could happen when you play sports. When you're undergoing orthodontic treatment, you don't just risk knocking teeth out (although your braces will offer some protection from that); there's a risk of your brackets or archwires getting knocked out of place and cutting your gums or the inside of your mouth.
Taking the Necessary Precautions

Possible injury is exactly why Dr. Petrover encourages any athlete undergoing orthodontic treatment to always wear a mouth guard as this will protect you from unnecessary and preventable trauma to the teeth, lips, and gums. That's also why Petrover Orthodontics near West Palm Beach, FL offers mouth guards to our patients free of charge! We also offer UnderArmor moldable mouth guards and custom mouth guards for the serious athlete.
If you want to make sure that you're getting the best possible mouth guard options while undergoing orthodontic treatment, we can help make that happen. Best of all, everything is in one place. If you're new to sports or aren't sure what brand or type of mouth guard would be best for your unique situation, sport, or type of braces, we can help you make the right decision.
Protecting Your Smile
We have proudly provided mouth guards for the Palm Beach Makos. Ask a team member about protecting your smile for a lifetime!
If you're ready to learn more or would like to discuss specifics about the type of mouth guard you might need, ask us at your next appointment! We're happy to help in any way we can.
Not a patient yet? That's alright. You can ask all of the questions you might have during your Petrover Smile Analysis. If you're ready to learn more and discuss your options as our patient, we're happy to help you make the right decision about braces for yourself or your child. You can schedule your Petrover Smile Analysis online or by calling one of our two office locations near West Palm Beach, FL.
Wellington Orthodontics Office: 561.795.3055
Boynton Beach Orthodontics Office: 561.364.0013
Experience all the benefits of your mouth guard!
This information is not meant as medical advice. It is provided solely for education. Our orthodontics office would be pleased to discuss your unique circumstances and needs as they relate to these topics.
---
Dr. Petrover & Petrover Orthodontics
Top Orthodontist For Braces & Invisalign Near West Palm Beach, FL
Dr. Jonathan Petrover, a top rated orthodontist near West Palm Beach, FL offers the most advanced braces for children and adults, including Invisalign® clear aligners, traditional metal braces and clear ceramic braces. Petrover Orthodontics can even cut your time in braces by 50%!
Contact us today for your mouth guard and a complimentary, no-obligation consultation for braces or Invisalign at either of our convenient orthodontic offices in Wellington and Boynton Beach, Florida (FL). You will see we offer state-of-the-art orthodontic treatment with a smile to patients in our local community, including:West Palm Beach, FL, Wellington, FL, Boynton Beach, FL, Boca Raton, FL, Delray Beach, FL, Royal Palm Beach, FL, Kings Point, FL, Lantana Beach, FL, Lake Worth, FL.
Get The Smile You've Always Dreamed Of!
Petrover Orthodontics can help you or your loved one achieve a smile that benefits dental health as much as it increases confidence. However, we want you to feel confident that your choice in an orthodontist in Wellington & Boynton Beach, Florida (FL) is the right one. Follow the steps below to start your journey towards the smile you've always dreamed of!
Instantly download our FREE Report: Top 10 Things You Need to Know Before Choosing an Orthodontist.
Call (561) 771-5015 to ask questions or set up your free Petrover Smile Assessment!
Contact our Wellington or Boynton Beach, FL orthodontic office via our online form.